20% OFF FALL PLANT MATERIAL SALE!
All plant material except for Japanese Maple Trees are 20% off from Sep 16 - Oct 15. Come visit us in the nursery today!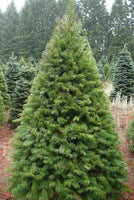 Pre-Order Your Xmas Trees Today!
We have Douglas Fir, Nordman Fir, Noble Fir and Fraser Fir, click the link below to view our selection!
Xmas Trees Pre-Order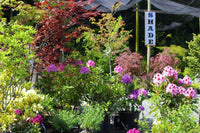 Trees, Shrubs, and Perennials in Victoria, BC
The nursery at Down to Earth is stocked with a huge variety of plant material and select products to help bring your landscape to life with form, colour and texture. 
Shop online or come visit us in store at 1096 Derrien Place, Metchosin (Victoria), BC.
Please note: We offer curbside delivery to the Greater Victoria Area only. We do not ship items out of province or nation wide.
They have a fantastic selection of plants and their staff are very helpful. I needed plants for my small garden and the lovely woman who works there helped me pick out the best arrangement for the space and what little area I have.

Eco Oro
A true treasure. Anyone who loves plants and gardens needs to check this out. Amazing landscaping and design services as well.

Clemens Rettich
The best customer service of any nursery in Greater Victoria and a unique selection of plants, trees and shrubs, garden ornaments and statuary, and pottery, plus more. My favourite nursery and landscape designers on Vancouver Island!

Clarke Wright